Founded in 2007, the company is located in Shenzhen, and its products are available in 40 countries around the world.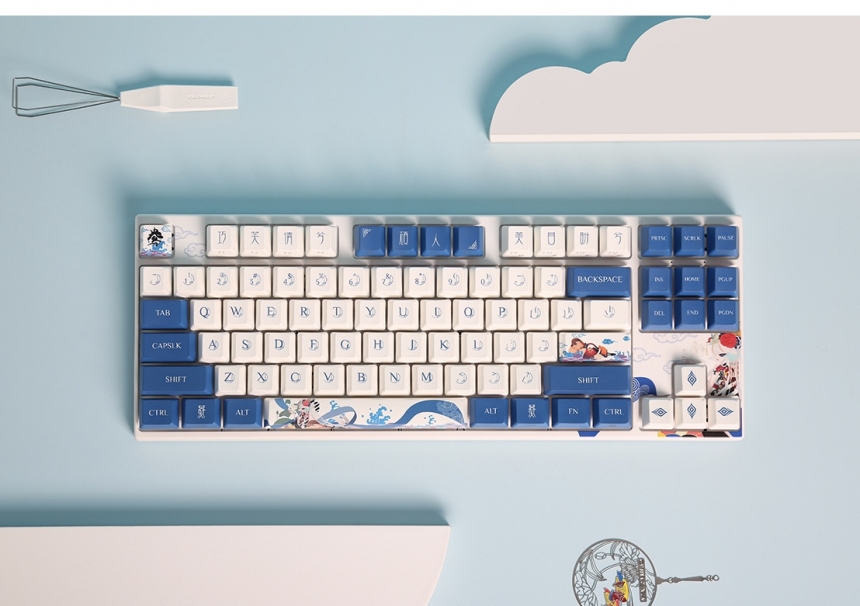 Varmilo keyboards are built to perfection with premium materials. This is a one-piece construction that will last a long time. The sound-absorbing backing absorbs sounds when pressed, making the typing experience as comfortable as possible.
The keys are made of high-strength PBT plastic using dye-sublimation technology with engraved symbols on the sides. The use of dye-sub prevents wearing off of the symbols and makes them intactile when typing, and high-quality PBT plastic guarantees reliability and durability.
Varmilo's slogan: "Keyboard artist". Each model is not only about technologies and reliability, but also about a separate design philosophy.
The Summit R2, for example, is an alpine style keyboard for artists and gamers. The color drawing on the layout depicts a symbolic snow-capped peak in the mountains, the symbols of mountaineering are engraved on the keys, and on the Enter key you can see the coordinates of Galdhøpiggen mountain in Norway, the image of which adorns the back of the keyboard.
The design legend of the Lovebirds model is based on the idea of eternal love and passion, and the huge cultural heritage of China - the ancient craft of porcelain - became a visual way of reflecting this message. Varmilo Lovebirds captures the traditional white and blue colors of porcelain creations with classic bird and orchid patterns.
And finally available in Uzbekistan!
Now you can buy these cool keyboards that are in stock at the ERC warehouse!